0203 816 0985
Let's talk. We're open Mon-Fri 9am - 6pm
We're open Mon-Fri 9am - 6pm

Five-Minutes With Dominic Carr
With 32-years' experience in dealing watches, it's fair to say that Dominic Carr knows a thing or two about managing his time… and this includes clearing the calendar for a few leisure holidays each year. Travel is a prominent component for the owner and CEO of CARR Watches' working life too, with monthly business trips to Europe always pencilled in the diary. Actively buying, selling and sourcing new and second-hand watches from across the continent for his private clients and to stock CARR Watches central London showroom, we caught up with Dominic Carr for a five-minute chat of all things travel.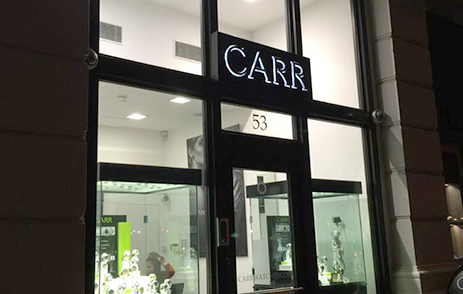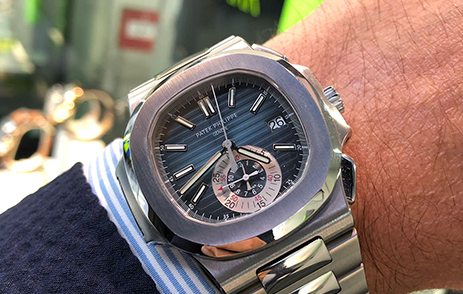 When did you start Carr Watches?
I started watch dealing in 1986.

Did you ever think that Carr Watches would develop into a 30+ year strong business?
Not at the start but my late grandfather Ted Hartland was a diamond merchant for 50 years and he was my inspiration to keep going at all costs.



You source both new and pre-owned watches for your showroom across Europe. On average how many trips do you make per year?
We travel most months and usually visit Italy, France and Monaco.

Where's your favourite place in Europe to visit for business?
Monaco.

Can you sum up CARR Watches in one sentence?
CARR Watches is a boutique business with decades of experience and passion.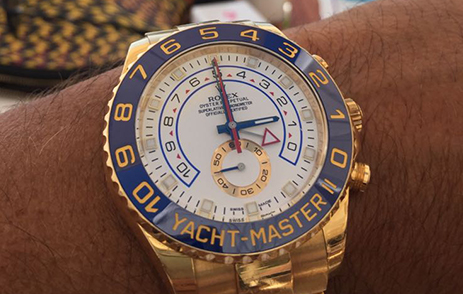 What sets Carr Watches apart from other retailers?
We always give honest advice on any purchase in our shop so our clients can make an informed decision before parting with their money. We specialise in stocking highly sought-after models by Rolex and Patek Philippe and all of our diamond jewellery is bespoke, so this gives us the edge over many jewellers.

You're based in London, where's your favourite spot to meet clients and customers?
I use the Andaz hotel and am an ambassador for the Devonshire Club in the city which I use frequently.

And what about after work? Where do you enjoy going for dinner or drinks?
My favourite restaurant is Park Chinois and my favourite hotel is The Connaught in Mayfair.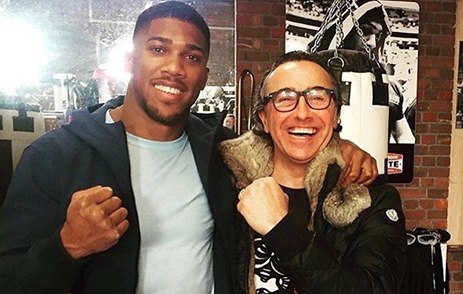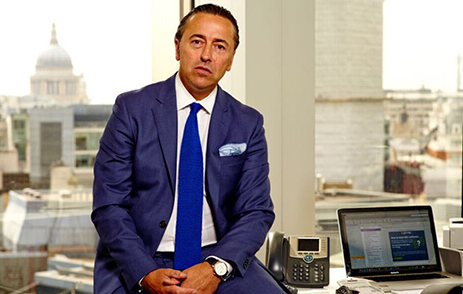 Business aside, how many personal holidays do you take per year?
Probably around three to four.

What destination would you say is your favourite place in the world?
Cap D'Antibes.

What destinations are on your bucket list?
Hong Kong and China.

Describe your ideal holiday?
Relaxing in the South of France with my family and meeting up with friends for lunch on the beach.



Where do you like to sit on a plane?
Next to my wife Lucy.

What are your packing essentials?
Two decent watches. One for the beach and one for evening dinners.

Do you have a favourite hotel?
Hotel Du Cap.

Where's your next holiday to?
Klosters, Switzerland.

What's your number one desert island item?
A Riva Yacht with a full tank.

QUICK FIRE
Hold luggage or carry on? Hold
Europe or the Caribbean? Europe
Golf of Watersports? Golf
City break or beach retreat? Beach
Fine-dining or rooftop bar? Fine-dining
Family fun or a few days with the boys? Family
Spa treatment or sightseeing? Spa
Local delicacies or home-comfort cuisine? Local food
Night-out or evening in? Evening in
Sun or snow? Both
Spa or bar? Spa, for sure

Share with someone you'd love to travel with

Lauren Godfrey
Lauren Godfrey is a Marketing Manager