0203 816 0985
Let's talk. We're open Mon-Sun 9am - 6pm
We're open Mon-Sun 9am - 6pm
Juvet Landscape Hotel
3 nights for £345 PP 5 nights for £575 PP 7 nights for £805 PP *Price based on
2 people sharing
Juvet Landscape Hotel
Norway, Europe
3 nights for £345 PP 5 nights for £575 PP 7 nights for £805 PP *Price based on
2 people sharing
The first landscape hotel in Europe, Juvet was designed to blend seamlessly into its surroundings with minimalist architecture to allow every guest to immerse themselves in the purest nature. Located in the village of Alstad in the Valldalen valley in Norway, epic scenery comes as standard.
This unique property consists of nine detached rooms, each with an individual design and signature view. Built into the rugged landscape overlooking snow-capped mountains and carpets of forest, you can also stay in an authentically restored farmhouse and then retreat to the old barn where meals are served.
Stay in the first landscape hotel in Europe
With only nine rooms with individual personalities, tranquillity is delivered
Unforgettable vistas from every part of the immersive hotel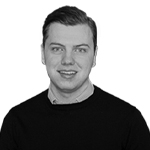 Get in touch with our team of travel experts to start planning your trip
Best for: Adventure, Christmas, Couples, Family, Ski
Style: Eco-Boutique
DETAILS:
Best for: Adventure, Christmas, Couples, Family, Ski
Style: Eco-Boutique
Currency: NOK
Nearest Airport: Oslo Airport
Board Basis: Bed & Breakfast, Room Only
Best Time To Travel
Average Temperatures
| | | | | | |
| --- | --- | --- | --- | --- | --- |
| Jan: -3°c | | Feb: -3°c | | Mar: 2°c | |
| Apr: 5°c | | May: 12°c | | Jun: 16°c | |
| Jul: 18°c | | Aug: 16°c | | Sep: 12°c | |
| Oct: 7°c | | Nov: 2°c | | Dec: -3°c | |
Our Expert View:
"This unique space is a great option for a memorable business meeting or unforgettable incentive. The main house, chalet and mill house will keep your group warm while complimentary use of the spa facilities with steam room and hot tub will help you detach from work life,"

Charley, personal travel manager

Charley, Personal Travel Executive
Amenities:
Spa
Wi-Fi
Concierge Service
Business Centre
Jacuzzi
Excursions and Tours
ACCOMMODATION
The nine detached rooms are in various locations around the bed of nature that the hotel occupies. Architects, Jensen & Skodvin envisioned a hotel that would blend in with the natural environment and the result of their unique design is seven small cubes on stilts, with modern glass walls offering striking views of the valley, courtyard or gorge below. The two single rooms are the "birdhouses", constructed in a simpler way and finished with light wood and logs, and offer views of the magnificent river, valley and mountains just like the landscape options. No two rooms are the same in décor, but with the sun shining year-round here, interiors are kept dark to keep the attention on the scenery.
Share with someone you'd love to travel with
DINING
Communal dining is the Nordic way, with a long table in the cow barn your setting for a hearty meal. Breakfast is served from 9am where bread, eggs and smoked salmon are served in the traditional style. Dinner takes place once guests are back from their day's outings, and dishes of soup, venison, reindeer and a fruity desert which Valldal is renowned for, are on the menu.
LEISURE
When you're not outdoors exploring the spectacular scenery of Valldalen, sit back and relax in the tranquil bathing area, where the pure mountain waters will help you stay young and youthful… according to legend! Built into the riverbank, the glass walls and inconspicuous architecture make it almost invisible, so utter serenity is achieved. Whether your muscles are stiff from a long day of skiing or hiking in the mountains, the steam room, outdoor hot tub, relaxation area with open fireplaces and quiet room next to the running river will do the trick.

Can't spot your favourite destination or hotel? Never fear – this is just a selection of what we can do!
Description
Carved into the mountainous landscape in the Nordall municipality, Juvert Landscape Hotel is approximately a 90-minute drive from Ålesund, a port town on the west coast and one hour-drive from Geiranger, a village where the steep Trollstigen mountain falls into azure waters of the fjord. Valldalen is a beautiful and fertile valley with a winding river offering water sports like rafting and canyoning, while a 90-minute drive to Tafjord will show you traces of people and their struggle to survive 10,000 years ago.