0203 816 0985
Let's talk. We're open Mon-Sun 9am - 6pm
We're open Mon-Sun 9am - 6pm
Vichy Célestins Spa Hôtel
Vichy Célestins Spa Hôtel
Taking inspiration from the eclectic architecture and rejuvenating spas of Vichy in France, if an escape from the stresses of life is what you need, Vichy Célestins Spa Hotel is the place to head. Ideally situated between the bustling cities of Casablanca and Rabat, a sanctuary of health and wellbeing is still close to culture and unforgettable sights.

Immersing yourself in a revitalising stay will not be hard, with the spa offering the latest techniques in fitness and anti-ageing, while the hotel's close proximity to the Bahia Golf course makes it the ideal hideaway after a long day on the sun-splashed green.

• A secluded getaway situated between Casablanca and Rabat
• The exclusive medical Spa provides a wellbeing hub
• Channel your inner Rory McIlroy on the nearby Bahia Golf Course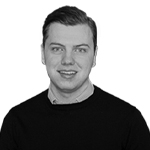 Get in touch with our team of travel experts to start planning your trip
DETAILS:
Currency: MAD
Board Basis: Bed & Breakfast
Best Time To Travel
Average Temperatures
| | | | | | |
| --- | --- | --- | --- | --- | --- |
| Jan: 15°c | | Feb: 16°c | | Mar: 19°c | |
| Apr: 19°c | | May: 20°c | | Jun: 23°c | |
| Jul: 26°c | | Aug: 26°c | | Sep: 23°c | |
| Oct: 22°c | | Nov: 19°c | | Dec: 16°c | |
Our Expert View:
"You can't leave this hotel without visiting the 3,000m2 spa, which offering everything gtom thalassotheraphy and weight loss to hydrothermal therapy and a Cryotheraphy room. Stimulate your senses in the idyllic location where water and sea air play a central role."

Charley, personal travel manager

Charley, Personal Travel Executive
ACCOMMODATION
Comprising of 130 intricately designed rooms and suites, sweeping views of the Atlantic Ocean and contemporary décor come as standard. Light and airy spaces are home to sleek lines and modern furnishings, with all the mod cons you could ever want for the perfect getaway. Inspired by the history of the Bahia Golf Beach estate, these warm cocoons of style were crafted around chromatic themes echoing the sea and the thermal springs of Vichy.
Share with someone you'd love to travel with
DINING
The contemporary feel of the hotel transcends through the dining destinations, where chic furnishings and delicious cuisine are on the menu. From overlooking the golf course at The Birdie and enjoying gourmet food in an elegant setting at Le V to choosing off the specially designed healthy menu at Le Sense, both relaxation and refinement can be found in every establishment, whether it offers Moroccan or European dishes.
LEISURE
Vichy Célestins Spa Hôtel's crowning glories are its leisure options. The town of Vichy is known as "Queen of Water Cities" and is a forerunner in Thermal Medicine development, so it's no wonder the spa and wellbeing clinic lure guests in from around the world. If you consider yourself a keen golfer instead, the Bahia Golf Beach Resort offers a course combining beauty and precision. Take a swing and you'll believe us.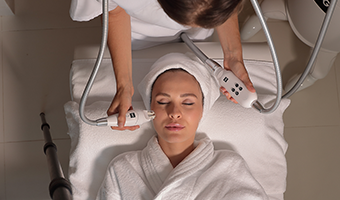 As water runs, rejuvenation flows
With specialised programmes and a wealth of expertise, dive into the 'Vichy Method' which takes inspiration from the purity of Vichy water and discover ways to preserve your health in holistic and personalised methods. Consisting of 34 fully equipped cabins, the luxury and healing clinic offers physiotherapy, sports coaching, water care and functional rehabilitation among other treatments. Individual programmes range from Diabetes Type 2 Cure six-day course and a three-month Customised Slimming Programme to a Back and Joints Cure to treat pain in those areas. And all within effortlessly innovative settings.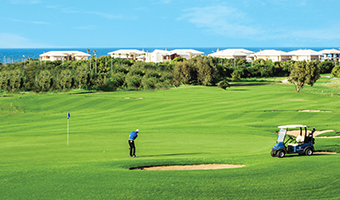 Golf… always believe in your soul
Designed by architect Cabell B. Robinson who signed off some of the most beautiful courses in the world, a tour through these 18-holes of wonder will provide you with a real test. Roam the fairways reaching the length of 7,160 yards, where breath-taking views accompany challenging shots for everyone, from novice to expert. There's even an on-site coach for classes as well as introductory children's golf lessons.
Can't spot your favourite destination or hotel? Never fear – this is just a selection of what we can do!
Description
Ideally situated between Casablanca and Rabat in a city called Bouznika, catching a moment for yourself between the sky and the sea is easily done at Vichy Célestins Spa Hôtel. Just a stones' throw away from the Atlantic Ocean, once you've immersed yourself in the expert spa unwind at the beach, where the sun's rays will radiate upon your feet, sunken in the pristine sand.